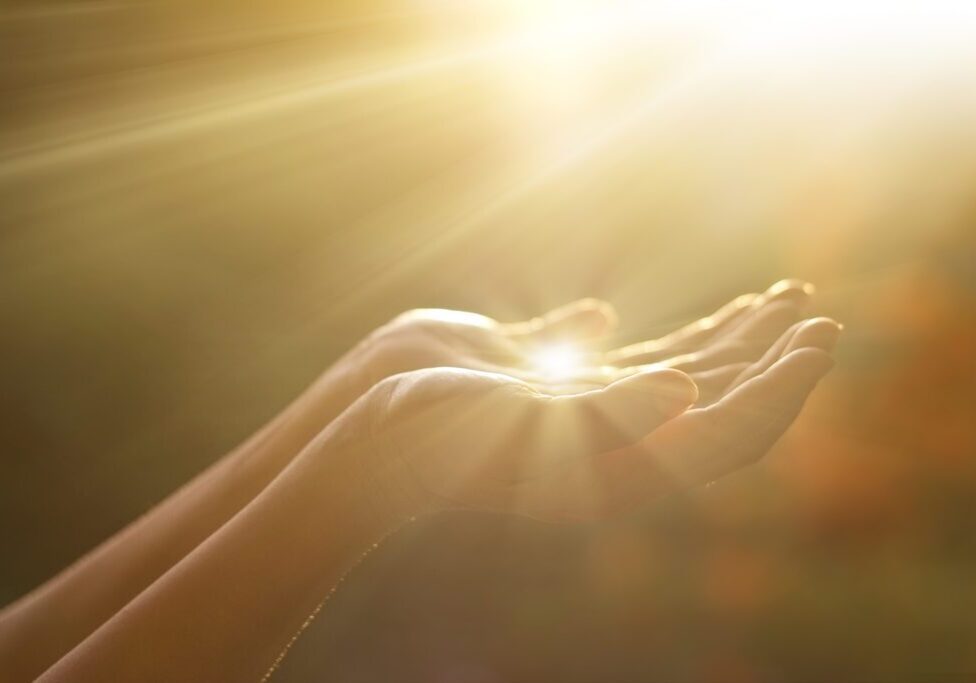 Reiki is designed to help you regain your inner strength. 
Reiki energy helps to purify and balance the energy wheels (chakras), these energy wheels are located on the ethereal and physical bodies. Diseases and disorders are associated with imbalanced and unhealthy chakras/meridians. It's all based on energy flow within the body.
Perfectly balanced chakras means that the person can enjoy a better emotional, mental, physical, and spiritual state. On the other hand, if a chakra is deemed out of balance or blocked, it can cause various diseases or negative conditions in the body, mind or spirit. It doesn't take a lot of imbalance to cause problems. In fact, even a small blockage can cause the chakras to work below their potential.
For example: if you have an imbalance in the root chakra, you may experience a feeling of insecurity. Or, if there's a blockage in the throat chakra, a person's ability to communicate or express themselves is diminished. That's why a complete balance of chakras is so important if you want to stay healthy.
Chakras balancing and cleansing as it's often called, relates to the process of helping the chakras function correctly. In a Reiki session, the client lies on a massage table or sits up in a chair and the facilitator gently lays their hands on the client's body/field where the energy is compromised, clearing out any blockages or imbalances, promoting equilibrium.
Kealoha Cristiano is certified Master Teacher in 3 styles of Reiki: Usui Reiki Ryoho, (Lineage - Hawayo Takata, Wanja Twan, Aila Norlamo, Dubravka Hammad, and Kealoha Cristiano). Also, Usui Holy Fire® III Reiki, and Holy Fire® III Karuna Reiki® (Kealoha Cristiano, ICRT professional member, has practiced Usui Holy Fire III Reiki & Holy Fire III Karuna Reiki, directly with William Lee Rand). 
When you take Usui Holy Fire Reiki classes, you'll learn both the traditional Usui Reiki Ryoho and Holy Fire styles of Reiki.
Upcoming Seminars
In-person & Remotely Trainings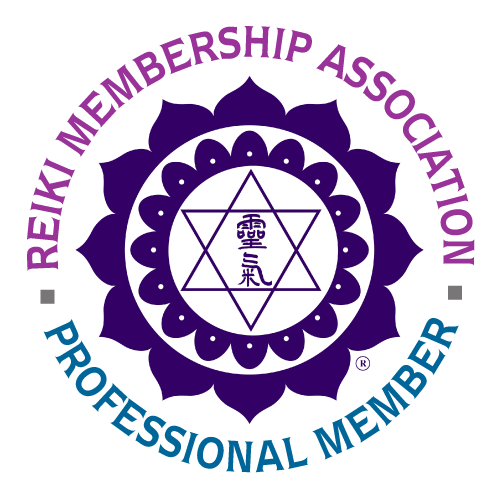 Reiki can easily be learned by anyone, trainings include placements, attunements/ignitions that connect the student to the energy of the Reiki and gives them the ability to work with it. In accordance to the principles of quantum physics our human bodies are basically holograms of light and information, a matrix of energetic patterns and frequencies. And because of this we are capable of changing those energy patterns and frequencies with a positive-focused intent (awareness). Through Reiki we can improve our personal, social, academic, professional lives, by consciously shifting our energy field and our perception (in accordance to the principles of Epigenetics, our approach and the way we relate with our environment can (directly/indirectly) affect our genes. We are quite in control of our life, and it is our birth-right and free will to have great health in all levels. Our emotional, mental, physical and spiritual well-being depends on how feel, think, perceive, experience life. We all can create and experience love, joy, gratitude, abundance and more. When we are pure, balanced and one with Source, life flows effortlessly! You have the power to change your life, and by healing yourself you begin to heal all life around you.
Blessed be!
Traditional Usui Reiki Ryoho, Holy Fire III & Karuna Reiki
Traditional Usui Reiki
Usui Reiki, the most popular and traditional Reiki therapy.
It is a very gentle and effective hands-on healing approach that works naturally with the body's energy field. While other forms of Reiki have been around for eons, Usui Reiki was introduced in 1922 by Mikao Usui and is a Japanese word that means "Universal Life Force Energy". This Reiki energy healing, which is based on the principles of quantum physics, has been a proven therapy for almost 100 years and is highly effective for treating human and animal ailments.
Holy Fire® III Reiki – a new Reiki Energy
In 2014 William Lee Rand, the founder of the International Center for Reiki Training, was guided to upgrade the traditional Usui Reiki energy, and called it Holy Fire® Reiki. It has been found to be more powerful and effective, yet gentler in its action. Because Reiki is a living, self-intelligent and ever evolving energy, it upgrades periodically as human consciousness is able to work with it.
In 2016 the Holy Fire® Reiki energy upgraded itself to Holly Fire II, and upgraded itself again in October 2018 to Holly Fire III.
The Holy Fire® III Reiki energy is even higher frequency, more subtle, yet more powerful. One of the primary purposes of the Holly Fire III energy is to help us heal our latent dormant self and our culturally created self, that part of us that has been molded by our environment and collective beliefs.
Addressing and treating these unhealthy aspects of our being allows our authentic self to be revealed. Eventually, we can experience our life purpose with ease, joy, grace and love.
Holy Fire® III Karuna Reiki® – the Reiki of Compassion
Holy Fire III Karuna Reiki® is a new form of Reiki introduced by the ICRT.
The energy is more refined and comes from a higher level of consciousness.
It provides guidance, purification, empowerment and healing.
Karuna means, "compassionate action". The Karuna Reiki® energy is pretty powerful yet gentle.
This course includes:
-New symbols;
-Addressing suppressed and hidden wounds, related to emotional, mental, physical and spiritual distress/suffering;
-Addressing insecurities and fear;
-Harmonizing the energy system;
-Manifesting Goals & Abundance;
-Enhancing learning and Memory;
-Magnifying Imagination and Creativity;
-Developing a beautiful sense of inner-peace and appreciation for all life.
Holy Fire® III & Karuna Reiki® by William Lee Rand
Level I&II Certification – Usui Holy Fire® III Reiki
(No pre-requisite)
This 2-day course is open to anyone interested in learning a simple and powerful natural energy healing method. Usui Holy Fire® III Reiki techniques can be used on yourself, on other people, even on your pets, to facilitate emotional, physical, and spiritual well-being by working with all of the body's energy fields. Usui Holy Fire® III Reiki can be combined with other healing modalities and traditional Western medicine. At the end of this class you will have the skills you need to go out into the world and help to heal yourself and others. After completion of the class there is continuing support and mentoring available to help you grow personally and professionally. 
Class includes:
Official ICRT First & Second Degree Reiki manual;
The origin and history of Reiki;
The nature of Reiki energy, why people get sick and how Reiki heals;
The Reiki Ideals;
The Human Energy System;
Placements for Reiki I & II (The initiation and hand placement system);
Reiki II symbols: How to draw, activate and use them, (detailed explanation about their sacred meaning, also when and how to apply them);
Sending Reiki at a distance;
Gassho meditation;
Byosen Scanning: Using the sensitivity in the hands to locate areas that need to be treated, (usually in the aura); 
Reiji-Ho: Using inner guidance to know how and where to treat;
Kenyoku: Dry bathing, a method to purify your energy field;
Gyoshi-ho: Sending Reiki with the eyes;
Practice time, so students know from experience how the energy of each symbols feels and the results each symbol produces;
Plenty Practice time (experiences) and Q&A;
Official ICRT Level I&II Reiki Practitioner Certificate.
Price: $600 USD
Master Certification – Usui Holy Fire® III Reiki
(Pre-requisite – Certified Usui Reiki Level II for minimum of 6 months)
This 3-day intensive course includes Advanced Reiki Training techniques on the first day. Reiki Master training on the second day, and Reiki Master Teacher training on the third day. The energy of Holy Fire® III is deeply healing and helps to reveal your Authentic Self, while healing your Dormant Self. Your Reiki skills are taken to the next level and far beyond, where Reiki can become a way of life, rather than just a healing therapy. At the level of Mastery your Reiki becomes clearer and more powerful, and your ability to work with it is greatly enhanced. The Holy Fire® III energy permeates your entire being, allowing you to become more aligned with the Universe where life is experienced as a joyful and harmonious flow of Grace. The completion of this course certifies you as an ICRT Reiki Master Teacher and entitles you to join the ICRT Reiki Membership Association.
Class includes:
Advanced Reiki Training
The Usui/Holy Fire® Master Placement which increases the strength of your Reiki energy;
The Usui Master symbol which increases the effectiveness of the Reiki II symbols; 
Practice using the Usui master symbol for treatments;
How to make a Reiki grid that will continue to send Reiki to yourself and others after it is charged;
Clearing your body and environment from "negative" spirits.
Aura-cleansing to remove negative (psychic) energy/ spirits from yourself and others and send it to the light;
The Ocean of Holy Love Experience;
Twelve Levels of Consciousness;
Brothers & Sisters of Light;
Reiki III/Master
The Holy Love Experience;
Receiving both Reiki Usui/Holy Fire Master ignitions;
Instruction on how to give Reiki placements for Reiki I&II and Master, also both ignitions for Reiki Master and the Holy Fire ignition;
The Usui/Holy Fire system of placements and ignitions are taught as used by the ICRT and, the Usui system of attunements is also explained;
Lots of practice time (on oneself and others);
How to start and give yourself ignitions;
The values and spiritual orientation of a true Reiki Master;
How to teach including going over the class outline as well as how to develop and promote your Reiki business;
Official ICRT Master Reiki manual;
Official ICRT Holy Fire® III Master Certificate.
Price: $1,200 USD
Master Certification
Holy Fire® III Karuna Reiki®
(Pre-requisite – Certified Usui Reiki Master for minimum of 6 months)
This class is the next step after Reiki Master and is both a practitioner and a Master class, a 3-day course. You will be able to teach this class online or in-person. Those who take the class will be able to use the Karuna symbols in their Reiki sessions and teach the complete Holy Fire® III Online Karuna Reiki® Training.
Class/Training includes:
Eight Practitioner Symbols & One Master Symbol, four ignitions and two meditations that are guided directly by the Holy Fire® energy.
Placements and Ignition are much easier to do than the old-style hands-on attunements.
Also, the Placement/Ignition system provides a more effective level of Reiki for the student and also empowers the symbols with more effective healing energy. In the Ignition process, the teacher's energy stays more completely out of the experience thus allowing the energy to interact directly with the student. Ignitions are thoroughly explained and demonstrated in class and are clearly described in the Karuna Reiki® manual.
A brief description of the four Karuna® I
The first symbol prepares the client for self-improvement and is useful with past life issues. It also helps to release karma and deeply seated issues on the cellular level (including child abuse and other issues that were so traumatic).
The second symbol heals deeply and can be used to breakup the negative patterns we unconsciously use to insulate ourselves from the truth (negative patterns in the unconscious mind), thus shattering delusion and denial. It heals the shadow self.
The third symbol used to heal relationships of all kinds, it fills the person with love and restores balance.
The fourth symbol completes the treatment by bringing the client back into the body and grounding.
The Karuna® II
The 4 other symbols have a higher vibration. They help connect directly with the Higher Self and work on a deeper level. While they have specific purposes discussed in class, the experience of their energy allows intuitive guidance in their use.
You'll receive instruction on the use of all nine symbols, as well as the ignitions (simultaneously as a practitioner and teacher). You will be able to teach both levels after taking this class, either in-person or online. Lots of practice time is included for giving treatments and using the symbols. We will also be doing chanting and toning with the Karuna Reiki® symbols.
Come network with other Reiki Masters from all over the country and often the world! This is an exciting workshop with lots of dedicated, high energy people. A manual is included with in depth descriptions of each symbol and the Ignition process.
After you receive your certification you have the opportunity to become a "Registered Karuna Reiki® Master" with The International Center for Reiki Training. You will then be able to use ICRT manuals and grant your student certificates for Karuna Reiki® from the Center. For further information about this process, please visit ICRT website.
Price: $1,200 USD
Classes are offered in-person or *remotely ( via Zoom 
 Everyone is welcome ( If you are under 18 y.o. you need parental/ guardian consent );
 Same numbers of days and hours ( in-person or remotely );
 Live ( Real time, nothing is pre-recorded );
 Includes a Hard-copy or *E-manual ( Same material is utilized in-person or remotely );
 If an official book, equivalent to the seminar you are taking, has been published, then it is a pre-requisite;
 Official ICRT Certificate ( *digital or hard-copy );
You are also encouraged to read Terms and Conditions.